Tommye Jordan
Training Center Coordinator
Tommye Jordan is CPR Solutions owner and Training Center Coordinator.
She was groomed to be a Training Center Coordinator almost from the jump. Her former Training Center Coordinator, Ron, saw the passion and drive in her and quickly began teaching her the ins and outs about management, AHA policies and how to be the best AHA instructor she could be. When Ron decided to retire, he recommended that Tommye take over at the Training Center Coordinator and has built CPR Solutions to the incredible Training Center it is today.
Her fantastic husband and two amazing children supported her every step of the way and 18 years later she still has that same passion and drive to train and educate the community about high quality CPR.
Tommye loves Disney and the Dallas Cowboys so during football season, she will be glued to the television on game day and occasionally you'll find her in Disney watching her favorite team on her while waiting in line for Space Mountain.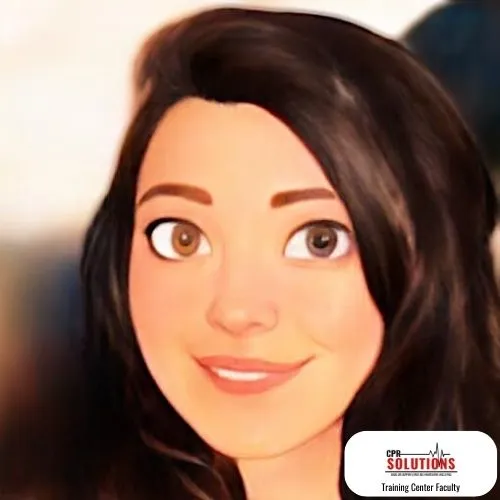 Kera Hartman
Training Center Director
Kera Hartman is CPR Solutions Training Center Director. She has been working with CPR Solutions for over 3 years. She was first introduced to CPR Training when she was 16 years old working with Tommye filling out CPR cards and mailing them to students.
Kera has over 17 years in the healthcare industry working primarily as an educator and administrator. Her role with CPR Solutions involves day to day administrative operations and instructor development.
Kera loves teaching, helping others with growing successful CPR businesses and providing exceptional customer service.
In her spare time, she loves spending time with her family and remodeling her home.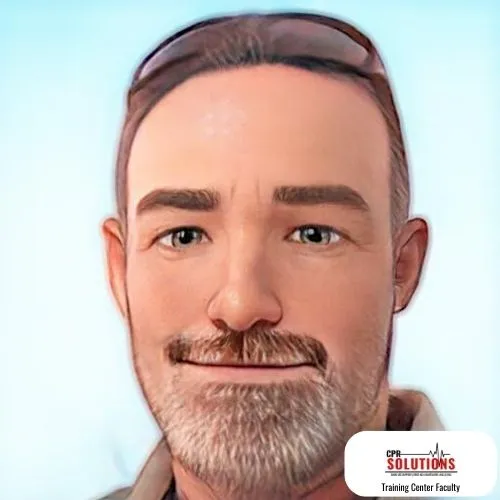 Jack Jones
Training Center Faculty
Jack Jones is a veteran with training as a certified medical assistant, certified nursing assistant and a paramedic. He earned his degree in criminal justice and has worked in law enforcement.
Jack currently teaches BLS, ACLS, PALS classes. He has experienced first-hand how CPR can save lives so he became an instructor to continue sharing that knowledge and training others lifesaving skills.
When Jack is not busy teaching courses all over the southeastern part of the US, he enjoys spending time with his beautiful wife, 4 wonderful children and 3 incredible grandchildren.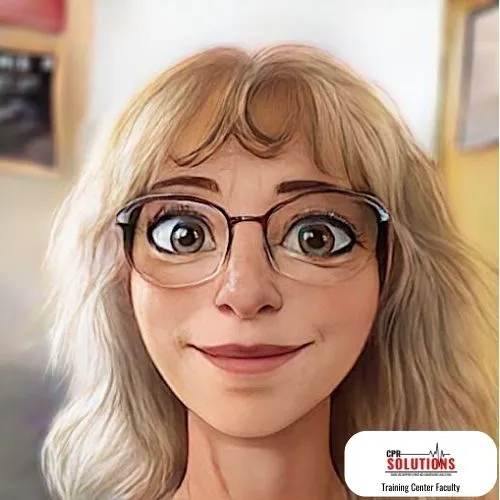 Kathy Kasney
Training Center Faculty
Kathy Kasney has been with CPR Solutions for 20 years, even before CPR Solutions was truly established. Kathy became a CPR instructor to prepare high school students to enter the healthcare industry.
Kathy was a court reporter turned teacher teaching biology, environmental science, anatomy and physiology and medical science. She later became an EMT to improve her teaching and she is now a certified EKG technician which helps in teaching her students more about Cardiophysiology.
In Kathy's spare time, she loves spending time with her incredible spouse of 25 years, 4 awesome children and 5 ½ amazing grandchildren.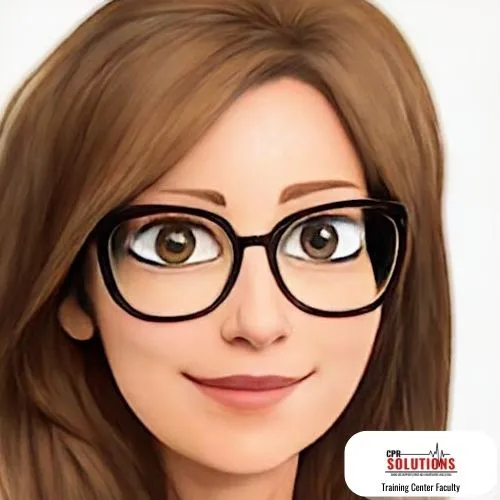 Kelli Fritzler
Training Center Faculty
Kelli Fritzler has been a CPR Instructor for over 12 years. She is a wife and a mother to two wonderful sons, Lawrence and William.
Kelli has been an instructor since 2009, only teaching in her spare time. After her son, William, was born, he was diagnosed with Down syndrome. Kelli decided to leave the healthcare field after 15 years to pursue a teaching career in Cardio Pulmonary Resuscitation (CPR) full time. This allows her more flexibility to be with her son, Will and have a career and own and operate her business.
Scott Shoffner, RN, BSN
Training Center Faculty
Scott Shoffner, RN, BSN is one of CPR Solutions Training Center Faculty members and CPR Instructors. He has been with CPR Solutions for over 11 years teaching BLS, ACLS and PALS courses.
Scott worked in the hospital setting for 20 years in critical care settings before transferring to critical care transport and obtaining his certification as a flight nurse.
Scott enjoys spending time with his family including his wife, 5 children and 13 grandchildren. He also enjoys brewing craft beers and forging knives to minimize stress and avoid burnout from his very busy life.
Justin Holder
Training Center Faculty
Justin Holder is one of CPR Solutions Training Center Faculty members and CPR Instructors. Justin has been working with CPR Solutions for 6 years, primarily overseeing our CPR instructors at CBI.
Justin served in the Army for 3 years and after serving our country he went to school and became an EMT. He has worked in many different healthcare settings including internal medicine, hospitals, nursing homes, rehabilitation centers and now works with the most vulnerable patients helping with substance abuse and psychiatric needs. Justin supervises and oversees the training department at a behavioral health company, training new employees and preparing them to provide community support.
Justin enjoys spending time his lovely wife, two wonderful children and their animals which include multiple reptiles and dogs. He loves outdoor adventures, playing guitar and watching movies in his spare time.
Elaine Lindsay
Training Center Faculty
Elaine Lindsay has been with CPR Solutions for over 10 years. She is an ACLS, BLS and PALS instructor and currently works at an RN Clinical Instructor. She became a CPR Instructor to help train nurses in the hospital setting.
Elaine has over 40 years of RN ICC, CCU and PACU experience. She has been teaching BLS since 1984 and ACLS since 1986!
Outside of teaching she is married with 1 son and 2 grandsons. She also has for dogs. In her spare time, she loves spending time with friends and family, traveling, reading, "glamping".
Frank Marino
Training Center Faculty
Frank Marino has been an instructor and Training Center Faculty member with CPR Solutions for over 2 and a half years.
Frank currently owns Firehouse CPR Solutions and is a Team Director for Marion County Search and Rescue. He is also a volunteer firefighter in Marion County, Florida.
Frank has been a search and rescue technician for over 25 years. He was a volunteer for the New Year City Office of Emergency Management and the Red Cross.  He responded to the collapse of the World Trade Center and spent a week on the debris field. He also responded to Super Storm Sandy in New York and worked along the FEMA USAR Teams doing search and rescue.
Frank understands the importance of training individuals in lifesaving measures and strives to make sure all of his students learn CPR the proper way to be an asset when it comes to life saving measures.
In his spare time, Frank enjoys stock car racing, football, jeeping, hiking , fishing, and traveling. I raced an asphalt race car for over ten years.
Jason Hall
Training Center Faculty
Jason Hall is a BLS Instructor and Training Center Faculty member for CPR Solutions. He has worked for CPR Solutions for over 15 years and it one of the first instructors to join the CPR Solutions team!
Jason teaches BLS and Heartsaver classes at our Surprise, AZ location. Jason is a middle school teacher and loves teaching because he can make a huge impact in other's lives.
In his spare time Jason loves relaxing with his dog, spending time with his children and playing Dungeons and Dragons!
Stacey Lacey-Davis
Training Center Faculty
Stacey Lacey-Davis has been an instructor with CPR Solutions for over 2 years and is one of our newest Training Center Faculty.
Stacey is a registered nurse and has been working in the patient care setting for 25 years. Stacey became a CPR Instructor because she understands the importance of CPR and wanted to better educate individuals on life saving measures.
Stacey is a mother of on amazing daughter and three beautiful grand babies When she's not working or teaching, she loves research her family ancestry and spend time with her grandkids doing arts and crafts.
Stacey absolutely enjoys being a TCF because it gives her the pleasure of meeting new instructors and seeing different styles of teaching.
Bryan Russo
Training Center Faculty
Bryan Russo has been an instructor with CPR Solutions for over two and a half years. He is one of the local CPR Instructors for CPR Solutions and a Center Faculty member! Bryan loves teaching and being a part of a medical community that is focused on helping people and helping others attain the ability and skills to save another life.
He was previously a massage therapist for many years. From the first time he was part of a CPR training class, he knew he wanted to become a trainer.
Bryan owns a local Training Site, Arizona Premier CPR, based out of Mesa, AZ. When Bryan isn't teaching CPR classes, he enjoys hiking, watching movies, playing video games and traveling.
He has large goals for himself and business as a CPR instructor. He is always working towards those goals and loves the people he meets and interacts with along the way!