View or Claim Your E-Card Here! Click the button to view your card directly on the American Heart Association website!
Learn How to Save a Life with CPR Classes
Did you know that the majority of heart attacks happen within the home? Having CPR certification offers those around you the highest chances of overcoming these problems should the unexpected occur. CPR Solutions offers convenience and flexibility when it comes to American Heart Association CPR and First Aid training in Surprise, Sun City West & Phoenix, AZ. With our large network of trained and certified instructors, you can easily find a course that suits your schedule to gain these lifesaving skills. Our courses are perfect for people who require CPR & First Aid training for their jobs as well as those who wish to reduce the risk in their homes.
The Leading Provider of CPR Recertification for Healthcare Providers
At CPR Solutions, we provide access to the most comprehensive range of CPR training classes. Our AHA classes in and around Surprise, Sun City West & Phoenix, AZ, are perfect for medical professionals and other healthcare workers such as first responders, dental professionals, medical assistants, physical therapists, and occupational therapists. We teach the new 2020 AHA Guidelines to assist our students in providing more optimal care following a heart attack. Our interactive classes provide hands-on training for practical skills acquisition.
I Want to Sign Up for CPR Classes
Gaining CPR certification through AHA Classes is a smart decision for medical professionals and those who have an at-risk family member in their life. CPR Solutions offers convenient access to a range of courses, including the BLS/Heart saver instructor training course. To learn more, call us today at (623) 640-3591.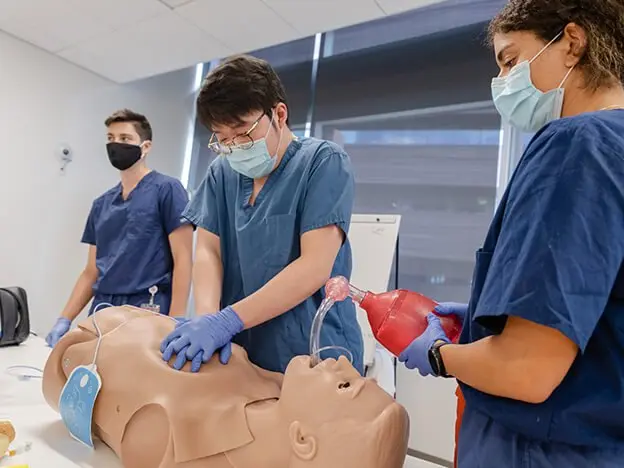 Whether you need to fulfill a specific work requirement or you have a personal interest in learning CPR or First Aid, CPR Solutions has a course for you! We offer many different courses to fit your needs and interests. With locations across the United States, we are sure you will find a course that is convenient.
Because our dedicated staff of Nurses, Firefighters, Paramedics and EMT's are actively serving their community, our training is realistic and relevant. Our courses adhere strictly to American Heart Association guidelines ensuring course consistency.
We Offer CPR & First Aid Courses For
Parents &
Foster Families
Our focus is on providing an interactive, entertaining course that encourages student participation. Our courses are structured so students not only learn the material, but are able to retain and recall the information when presented with a true medical emergency.
Medical facilities, churches, daycare centers, scouts, schools, mom's clubs, etc. Receive discounts with a 5 person minimum. Click here to contact us for a quote.
Want to hear what our other clients are saying
Dick Jones
Top notch, safety first, easy going, and above all great instructors.
Joconnor O'Connor
This was a great learning experience. Your staff is very knowledgeable and made the learning process easier.
Michele Adcock
I truly enjoyed this class. The instructor was very knowledgeable and was awesome!! She made me very confident to preform CPR.
Dr. Spencer Bailey
The instructor was amazing. We have used them for over 10 years when our renewals are needed. Would recommend this company to anyone who needs CPR certification done at your location.
Yoga Ascension
GREAT training! She was very patient with everyone and gave us great information. I feel extremely confident that if I were ever put in this type of situation I am ready to respond.
Jolena Sayetsitty
I enjoyed the class. The class size wasn't too large so there was definitely more instructor student communication. The instructor asked questions to see if we understood which was great! Definitely recommend and the cost of the class was reasonable.
Tracey Oium
I would definitely recommend CPR solutions for your CPR renewals! Tommye was an awesome instructor. I wil be back in 2 years for another renewal! Thank you for an excellent class.
Cynthia Fernandez
Kera was amazing, she explained everything very well and was a fantastic instructor. I highly recommend CPR solutions!
Kenna A, Hopi Village, Surprise, AZ
Great course. Instructor was easy to understand and very informative. Will be coming back here when my BLS card expires!
Jenny L, Sun City, AZ
Best CPR class I've ever taken! Highly recommend CPR Solutions!!!
Nisha B, Cave Creek, AZ
Took the BLS renewal course Tommye and she was great! She's very knowledgeable and helpful. Thank you
Mollie M, Rancho El Mirage, El Mirage, AZ
The instructor, Kera, was amazing. She was laid back and very helpful. I was stressing out that this class was going to be difficult but the instructor made sure everyone understood.
View or Claim Your E-Card Here! Click the button to view your card directly on the American Heart Association website!